Natural collaboration for successful remote teams in a virtual office.
We have the space to bring them together.
Move into a virtual office space for more effective group meetings, workshops and strategy days.
It's time to re-energize your team.
"We used 2GTHR for our all-staff strategy meeting and had a great user experience. Moving between rooms is super easy, very interactive, and great for break-outs, brainstorming, and networking.
A recommendation for any team larger than a few people. "
Dr. Richard Lohwasser, CEO & Co-Founder Lition Energie
Make your team feel at home!
Create your own Team Space.
Shortest commute ever! Click on a link to get 2GTHR.
Get together with one click.
Move around by clicking in a room.
You can only see and hear people that are in the same room - just like in the real world.
Business and fun at the same time, in the same tool.
​
Just like in a real office, presentations, workshops, productive working time and even coffee chats can happen simultaneously. Simply move around by clicking into different rooms. You can only see or hear people in the same room as you.
Lition Energy using 2GTHR
Lition Energy using 2GTHR
Make it yours.
Your virtual office should fit your brand.
​
Customize your office by selecting your favorite room layout, color scheme, background and your logo.
Get creative with the naming of your rooms so your team feels productive and energized.
Everything productive teams need - built-in.
​
Add a whiteboard to your room and brainstorm together. Share your screen and ideas all in 2GTHR!
​
​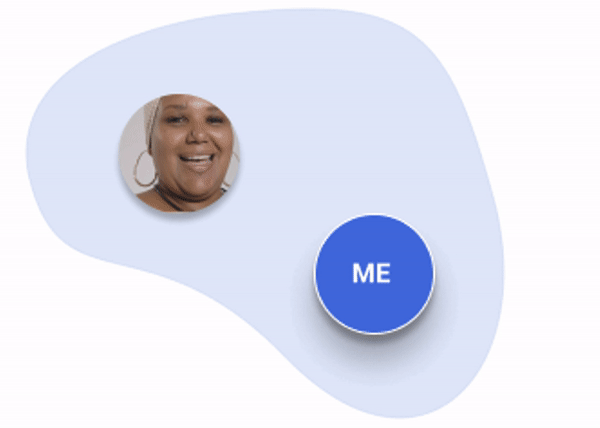 Get together in large groups for announcements, kickoffs or company-wide events.
​
Start with a presentation in our larger rooms. Speakers can hide the audience to get the full attention. Everyone can raise their hands to join the conversation.
Afterward, split up for group discussions, workshops, 1-on-1 conversations or meet up for a casual chat during lunch.
​
Be a kick-ass organizer of workshops, kickoffs and more.

​
​
Be a great organizer of workshops, kickoffs and more. In 2GTHR, workshops feel natural. Start the session on the main stage, split into groups for teamwork and work together on a whiteboard.
And finally, go from room to room as a group and share results.
Perfect for unleashing your creativity!
​
Why 2GTHR brings you to the next level
Browser-based &
Easy to use.
Just click on a link to get 2GTHR.
Built to re-energize teams.
Give people a break from the usual tools and take advantage of our spatial concept.
Industry-standard encrypted video communication. Hosted in Germany.
2GTHR is free
for up to 10 users.
​
Let's talk for larger teams, customization, questions, and partnerships.
​