Surprise

your audience with engaging events.
Host memorable and inspiring events in a virtual space.
2GTHR brings people together online.
Your events deserve special attention.
Traditional video conferencing is not the right choice for all kinds of events.
2GTHR helps you to make your webinars, meetups as well as community events engaging and fun.
Events are successful with 2GTHR.
"Since we were looking for a single-platform solution to host exciting tech talks and connect people at the same time, we chose 2GTHR for our 7th BREMEN.AI Main Event.
Our choice was superb!
Our audience was amazed by the opportunity to talk with our speakers and interact with each other – even in times where growing your network is hard.
From start to finish, the 2GTHR team provided great service and helped us to make our event a great success."
Lea Wulf - Cluster Manager
at BREMEN.AI
Presentations and networking in the same tool, at the same time.
2GTHR brings people together for inspiring presentations, Q&As and engaging conversations.
Our spatial concept allows people to get together naturally. Simply move from room to room to meet new people.
Participants are in control, no algorithm decides where they go and whom to talk to.
​
Next level event experience for speakers.
​
Host multiple presentations at the same time in different rooms.
Speakers can share their screen, just like in any other application. The audience can be muted and participants can virtually raise their hands for questions and to be part of the conversation.
Discover who's there
and get in touch.

​
​
You host your event to inspire your audience and help them connect with others. Participants can find interesting people on the map, get in touch via chat or just meet them in a room. The profile helps to find the right people and build long lasting connections. That's what events are for.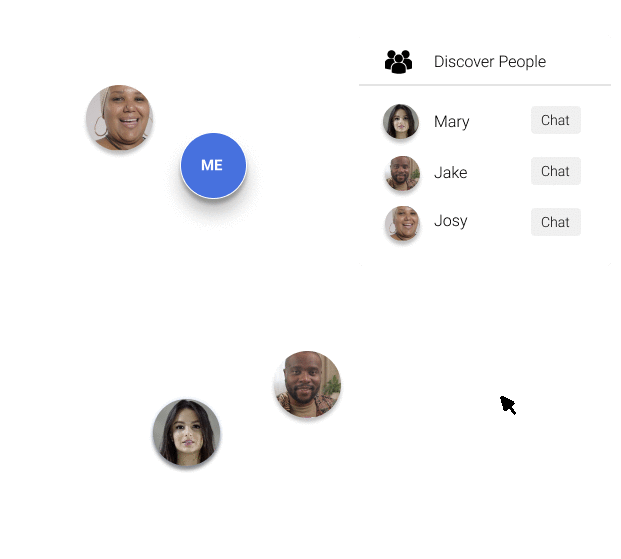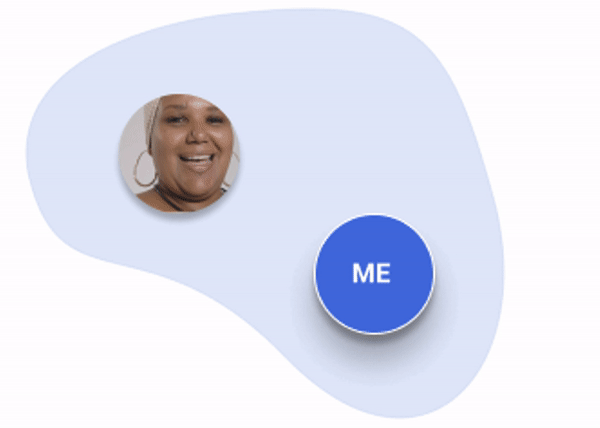 Share your screen and collaborate on a whiteboard.
​
Host a workshop and make use of our whiteboard to brainstorm - all without leaving 2GTHR! Once you add a whiteboard it's part of the room you are in. It can be viewed by everyone who joins the room.
Get together naturally, with one click.
Browser-based &
Easy to use.
Just click on a link to get 2GTHR.
Go beyond traditional video conferencing with 2GTHR's spatial concept.
Encrypted video communication. Lockable rooms for private conversations.
2GTHR is free
for up to 30 guests.
​
Contact us for larger groups, customization, questions, and partnerships. Starting at 200 USD.
​